The Swedish Edge Computing Startup Crosser announces a global agreement with Valmet to digitize its forest and energy industrial solutions or products.
Stockholm/Sundsvall, 20 august 2018 - Crosser, a leading provider of Intelligent Edge Computing software for Industrial IoT, today announced a strategic agreement with Valmet, a leading global developer, and supplier of technologies, automation, and services for the pulp, paper, and energy industries.
"I'm excited that Valmet chooses to connect their machines with the help of our software solution for Edge Computing," says Martin Thunman, CEO, and co-founder of Crosser. "Edge Computing is used to off-load cloud services and data centers by applying smart computing of machine data close to the data source, which is necessary for complex environments and big data volumes," Martin Thunman continues.
"Edge platforms play a vital role in the Internet of Things (IoT) ecosystem. MachNation research has identified that most industrial IoT deployments leverage edge computing in order to deliver enterprise-grade solutions," says Dima Tokar, Head of Research at MachNation, an industry analyst firm exclusively focused on the enterprise IoT space.
"The use of edge software platforms accelerates time-to-market, saves significant development costs, and minimizes deployment and operations risks."
Tomas Edstrom, Industrial Internet Manager, P&E FPU R&D, Strategy&Product Portfolio, at Valmet: "Valmet and our customers have high requirements in terms of performance, usability, and security. Crosser has met all these requirements with their easy-to-use solution. They also showed great flexibility and speed when we had requests for new features and functions."
Within Valmet's Industrial Internet initiative, Amazon cloud services (AWS) provide storage, historical analysis, and visualization (BI) of machine data, while. And Crosser delivers software for communication, security, analysis, and calculations behind the customer's firewall. Crosser also delivers a cloud solution that includes Crosser Flow Studio, an easy-to-use design tool that allows Valmet to build and change features for their customers without using developers. The cloud solution also has a mass management tool, called Edge Director, which simplifies mass management of a globally installed solution.
About Valmet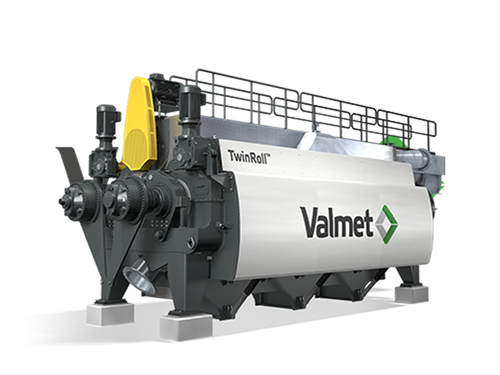 Valmet is the leading global developer and supplier of technologies, automation, and services for the pulp, paper and energy industries. Valmet's vision is to become the global champion in serving its customers. Our 12,000 professionals around the world work close to our customers and are committed to moving our customers' performance forward – every day. The company has over 200 years of industrial history and was reborn through the demerger of the pulp, paper and power businesses from Metso Group in December 2013. Valmet's net sales in 2017 were approximately EUR 3.1 billion. Valmet's objective is to become the global champion in serving its customers.