Leadership
We in the Crosser leadership are a team with true passion for deep tech and enterprise solutions. We are obsessed with customer success and believe that Simplicity is the core value that sets us apart.
As a Swedish company, we take pride in delivering on our promises and keeping the highest quality in everything we do, from the products to the way we treat customers and partners.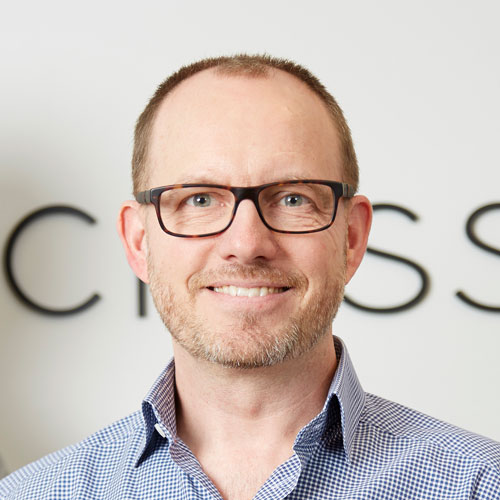 CEO and co-founder
Martin Thunman
Martin has 20 years successful track record and experience in the technology sector. After a five year tenure at Cisco, he has been a founder, CEO, and executive for fast-growing technology companies since 2001.
"I love it - working together in a team with a conviction you truly can make a difference in your industry - nothing beats it."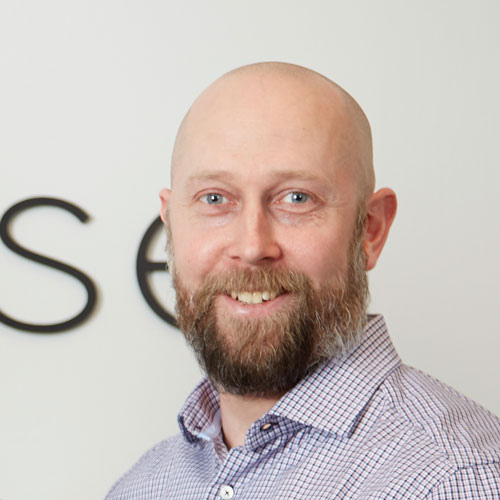 Head of R&D and co-founder
Uffe Björklund
Uffe is a true pioneer in the world of real-time technologies and the inventor of the Crosser real-time engine. He has a long background in advanced enterprise integration and development projects and has been a highly rated speaker at development conferences. Uffe leads the R&D team that build all our products.
"To build great products that are really advanced, yet easy-to-use is a fantastic challenge that pushes us forward - every day"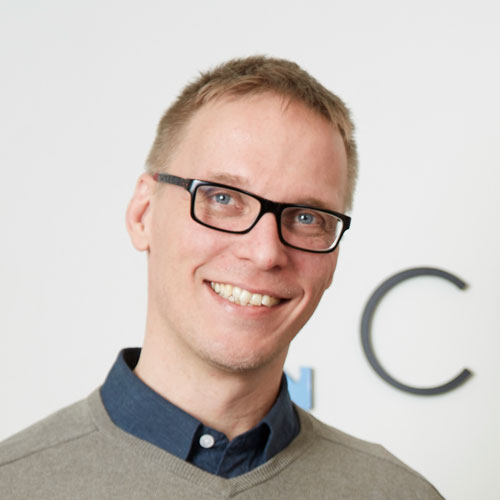 CMO and co-founder
Johan Jonzon
Johan has 15 years background working with marketing in all possible type of projects. A true entrepreneurial spirit operating between strategic and hands-on details. He leads our marketing efforts as well as the product UI design.  
"I want everything we do to be clean, simple and very, very user-friendly. We strive to be the clear leader in usability among our peers."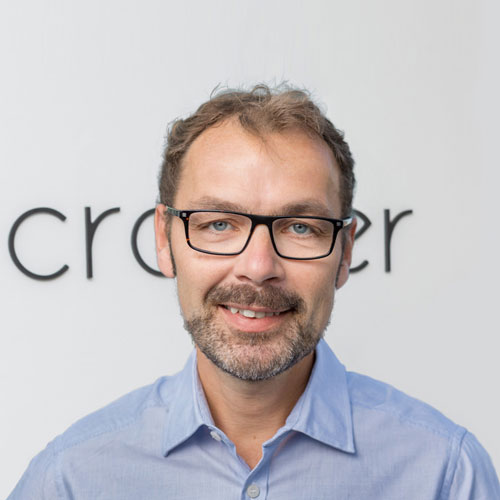 CTO
Göran Appelquist (PhD)
Göran has 20 years experience in leading technology teams. He's the lead architect of our end-to-end solution and is extremely focused in securing the lowest possible Total Cost of Ownership for our customers.
"Hidden Lifecycle (employee) cost can account for 5-10 times the purchase price of software. Our goal is to offer a solution that automates and removes most of the tasks that is costly over the lifecycle. "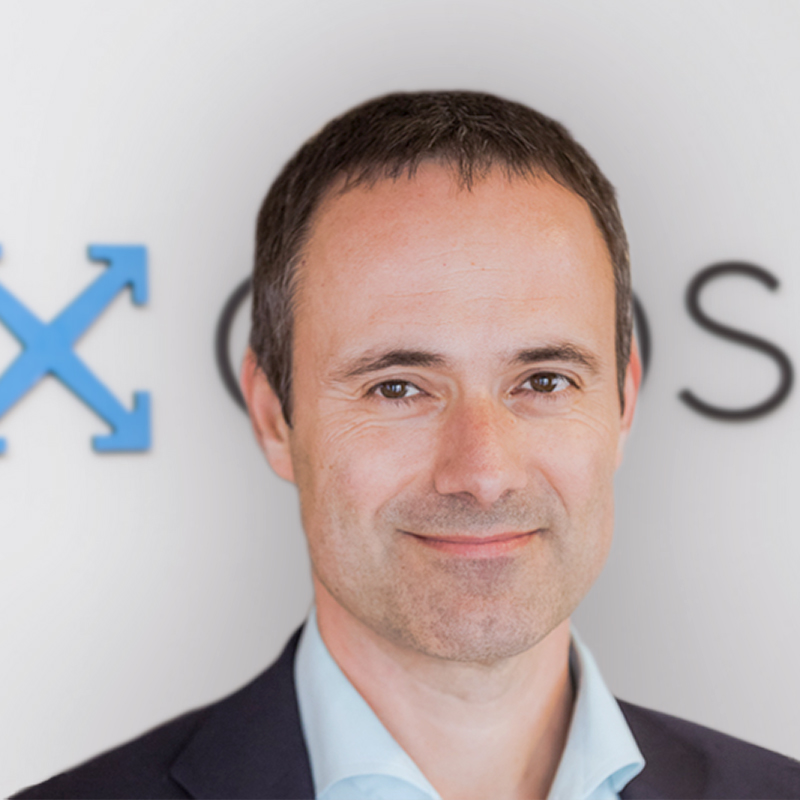 Director of International Sales & Partners
Andrea Magnago
Andrea has been selling advanced technology solutions to Enterprise customers for 20 years. He's done business and led sales teams in multiple countries and cultures and thinks he knows the formula.
"It's straight forward. You work hard to understand how you can help customers with their problems, you never over-promise and no matter the issue you address it with a smile."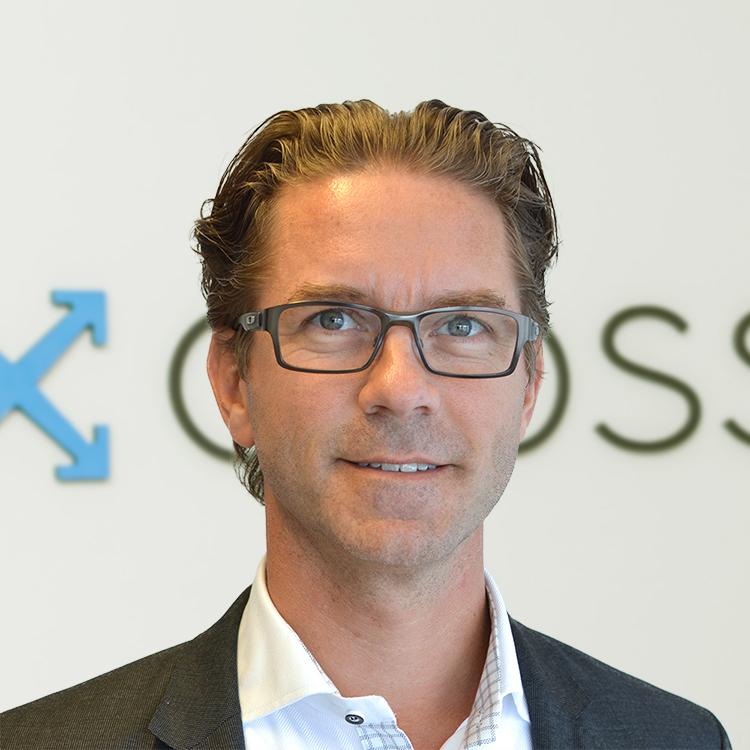 Director of Strategic Alliances & Partners
Mikael Samuelsson
Mikael has been formalizing partnerships and strategic cooperations on a global basis for more than 20 years. Dedicated to find, explore and merge common values. To open new doors and create revenue.
"Partnerships for me is about synergy and proof of value. Leveraging techniques and offerings for both sides, to something even more powerful and valuable. "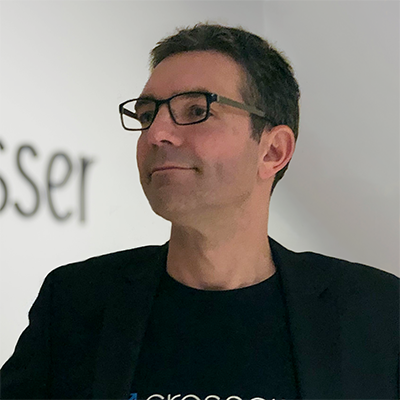 Director DACH
Kai Schwab
Kai has 20 years experience in driving global business from the DACH region. He is value, and customer success driven by heart.
"There is no sales for me, it is all about the customers buying journey. Offering values in every single step of our partnership."
Industrifonden
Industrifonden is a venture capital investor based in Stockholm, Sweden, with a Technology and Life Science portfolio that stretches across the Nordics.

Spintop Ventures
Founded in 2009, Spintop Ventures is a venture capital firm with a senior team backed by a network of successful tech entrepreneurs who have invested in Spintop alongside institutional investors family offices and experienced private investors.

42Cap
The 42CAP investors Alex Meyer and Thomas Wilke invest in seed stage companies with global ambitions. With eCircle they previously built one of Europe's largest SaaS start-ups and sold the profitable company to Teradata (NYSE:TDC) in 2012. The 42CAP credo Peers amongst Entrepreneurs is reflected in their investment approach, with which they support data- and technology-driven business models, product-focused founders and sustainable venture development. This background is appreciated by founder personalities, such as Nicolas Reboud (SHINE, Paris), Inigo Ijuantegui (Ontruck, Madrid), Gregor Stühler (scoutbee, Würzburg), Ben Askew (Packlink, Madrid) and Alex Igelsböck (Adverity, Vienna).

NTT DOCOMO Ventures
NTT DOCOMO Ventures, the NTT Group's corporate venture capital firm, aims to accelerate innovation for creation of new services, disruptive technologies and innovative processes serving as a primary channel for startup companies and venture communities on behalf of the NTT Group, Japan's leading ICT service provider. We proactively enhance cooperation with exceptional entrepreneurs on a worldwide scale by providing capital from our corporate venture funds and vast business development opportunities with the NTT Group companies.

Montan-Stiftung-Saar and Montan-Ventures-Saar
Montan-Stiftung-Saar is the owner of SHS - Stahl-Holding-Saar GmbH & Co KGaA. It is thus the indirect owner of Saarstahl AG and the majority shareholder of AG der Dillinger Hüttenwerke. In addition, the Montan-Stiftung-Saar trust owns a venture company with which it participates in start-ups with new business models. Montan-Ventures-Saar (formerly SHS Ventures Steel) drives the venture activities of the Montan-Stiftung-Saar. The foundation's arm, established in 2016, aims to identify and develop new business areas in order to be able to actively participate in current developments.

Almi Invest
Almi Invest is Sweden's most active startup investor. Almi Invest manages a total equity of SEK 3 billion and has since start invested in about 600 startups. The holdings have been divested to major industry players such as Google, Apple, Microsoft and Qlik or through successful IPOs such as Tobii and MIPS. Almi Invest is a Venture Capital company within the Almi Group.

Norrlandsfonden
Norrlandsfonden is a trust fund that works to promote the development of companies with ambitions for growth in the counties of Norrbotten, Vasterbotten, Vasternorrland, Jamtland and Gavleborg in northern Sweden.